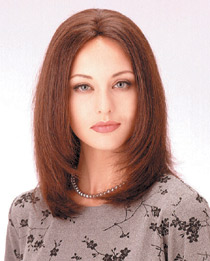 LONG, SMOOTH, & SLEEK!
Straight from the latest locks in fashion, the Ally is the piece for the woman who wants to wear her center-parted hair long, smooth, & fringed to the face.
The handmade top & lightweight construction work together to create an easy-to-wear, fashionable style...
The Ally is also available in a mono-filament cap for extra styling options.
Colorís (subject to availability

4, 8/6, 12/6, 32/6,10/6/8,30/6/8,8,10/8,12/8,14/8,27/8,32/8,C/8,G/8

, 10,12/10,14/10,16/10,27/10,12,14/12,27/12,14,27,27/18,CINNAMON,C/27/30,30